The BWL is in its final stretch of installing smart meters to all customers, and we need your help to complete the job. This project is upgrading the grid with new technologies designed to improve the reliability, efficiency and security of the services provided to all BWL customers. There is no cost to upgrade your equipment, and this installation is not related to your BWL bill.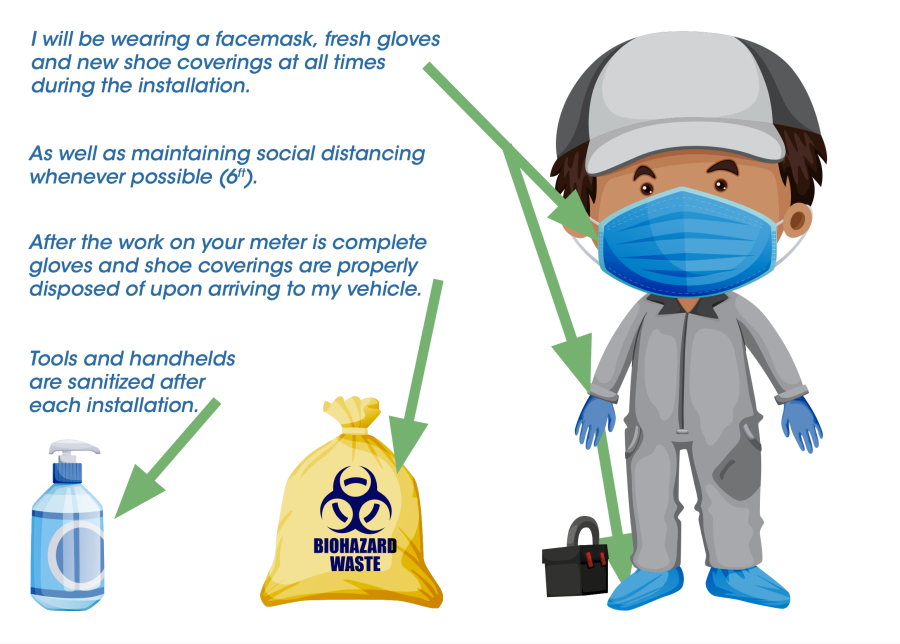 Our installers have been properly trained on the proper use of Personal Protective Equipment to keep them and you safe, and are required to follow strict social distancing to help reduce the spread of COVID-19.
If you haven't already had a new meter installed, please fill out the form below to schedule your appointment today. If you have further questions about the BSmart project, please email bsmart@lbwl.com.
BSmart Water Meter Scheduling Form
All requests will be contacted within 3-5 business days by BWL's contractor, Tribus, to schedule an appointment.