What Makes a Good Time of Use Customer?
Posted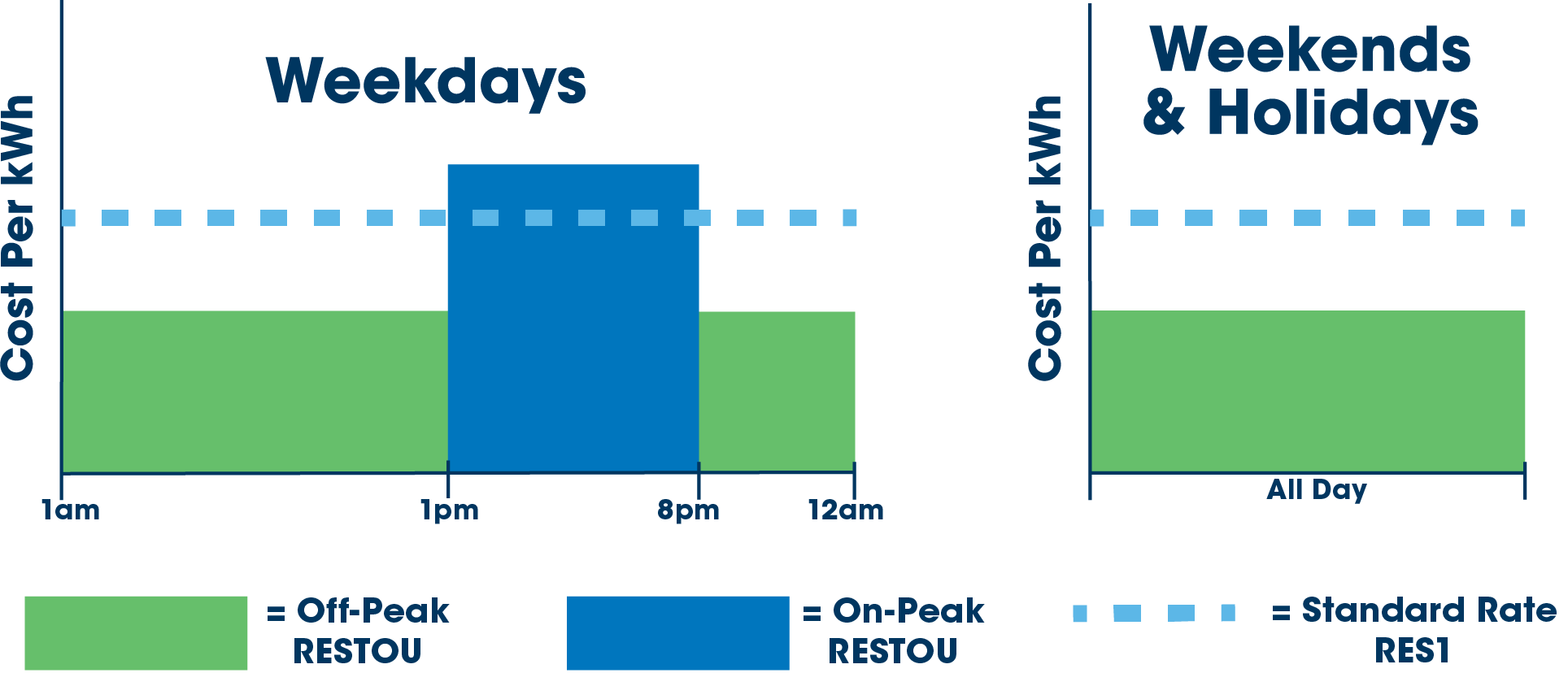 With the introduction of the optional time of use rates beginning November 1, LBWL would like to introduce customers to ways that they can be in control of their energy usage by shifting their energy to off-peak times. Customers that take advantage of the new rate will be surprised at their ability to save money and be in control of their energy bills. Below are examples of what an Off-Peak Saver might look like: 
1. Customers that are able to shift their energy use to off-peak times (8pm-1pm) 
Adjust their appliances like dishwashers, washers and dryers and air conditioning units, to run during off-peak times  
2. Customers that would like to optimize their energy usage to save money 
Off-peak times offer greater savings, allowing for customers to save more on their electric bill  
3. Customers who actively engage and manage their electricity usage 
Anyone keeping an eye on how their household uses electricity can adjust their consumption to off-peak times  
4. Customers who aren't typically home during the weekday on-peak hours of 1pm to 8pm 
Those working a typical 8am-5pm workday are less likely to have electricity usage during on-peak times versus those who are home all day 
5. Customers who are environmentally conscious 
Time of use rates allows for the ability to reduce potential overloading of BWL's electrical system—which is better for Lansing and the environment 
We want to help you save money and manage your energy usage. Check out our new Electric Rate Calculator to see how much money and energy you can save!