Environmental stewardship and sustainability are integral to BWL practices and policies and are an ongoing process, encompassing all of our utilities, facilities and employees, as well as our residential, commercial and industrial customers. 

In 2013, our Board of Commissioners unanimously passed an Environmental Stewardship and Sustainability Policy, which guides our efforts as we work toward maintaining a company culture of being environmental leaders in greater Lansing.
Renewable Energy
BWL's environmental leadership was highlighted when BWL became the first utility in the State of Michigan to adopt a renewable energy portfolio in 2007. The BWL is now committed to providing 50 percent clean energy by 2030 and carbon neutrality by 2040.
Along with a comprehensive energy efficiency program, the BWL will also cease coal generation in Lansing and reduce greenhouse gas emissions by 80 percent by the end of 2023. To achieve these goals, the BWL is planning to expand investments in solar and wind energy, ramp-up energy efficiency programming, and implement new technologies that help customers manage their energy needs. 
BWL Renewable Portfolio
Here is a snapshot of the BWL's current renewable portfolio: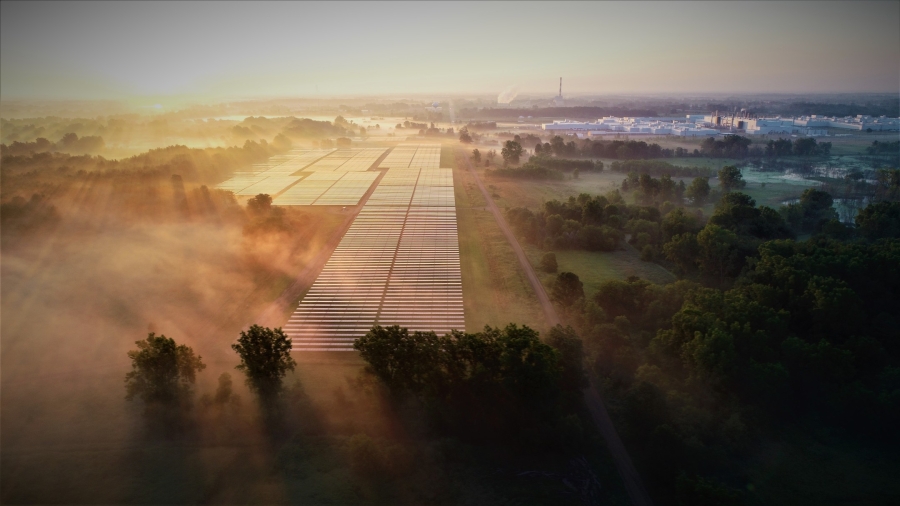 Solar
The BWL owns the Cedar Street Solar Array, which consists of 824 photovoltaic panels with a gross generating capacity of 150 kilowatts. Another 50 solar panels sit along the REO Town Headquarters rooftops, with a generating capacity of 13.5 kilowatts. 
We also have a contract to purchase power from Delta Solar, the largest tracking solar array project in Michigan located in Delta Township, which has 86,000 panels and when operating at maximum capacity, can power approximately 4,200 homes.
BWL also contracted to purchase nearly 80 megawatts of solar from the Assembly Solar array in Shiawassee County. The array was fully energized in December 2021 and is estimated to produce around 19,000 megawatt hours annually.
In 2019, BWL successfully launched the East Lansing Solar Park, which was partially funded by participating customers and allows those customers to earn billing credits. The Solar Park won the 2019 Michigan Energy Innovation Business Council Project of the Year award.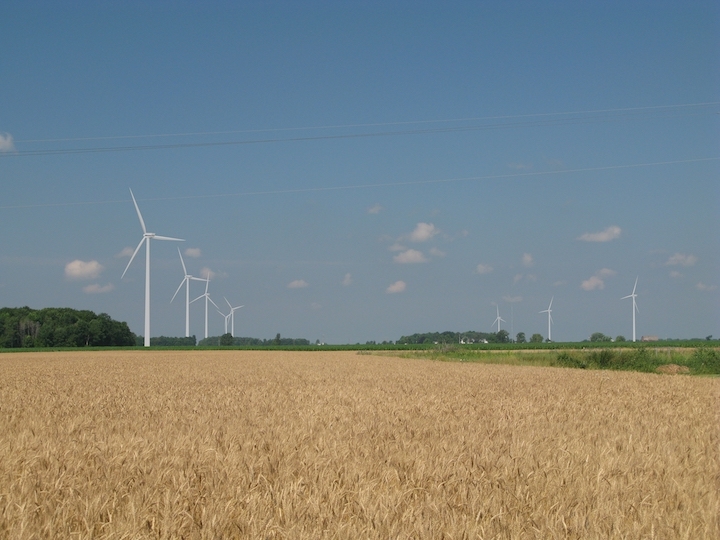 Wind
BWL's first wind project was the Beebe Wind Farm, consisting of eight Nordex wind turbines located just north of Lansing in Ithaca. Standing at 275 feet tall, the turbines generate about 60,000 megawatt hours annually. BWL partnered with the Michigan Public Power Agency (MPPA) to enter the power purchase agreement and provide renewable energy at a cost-effective price to its customers.
BWL's second wind project is the Pegasus Wind Farm located in Tuscola County near Saginaw and is BWL's largest renewable asset. It has a capacity of 68 megawatts that averages production of about 186,000 megawatt hours a year.