Answers to Frequently Asked Questions During the Storm Restoration
Posted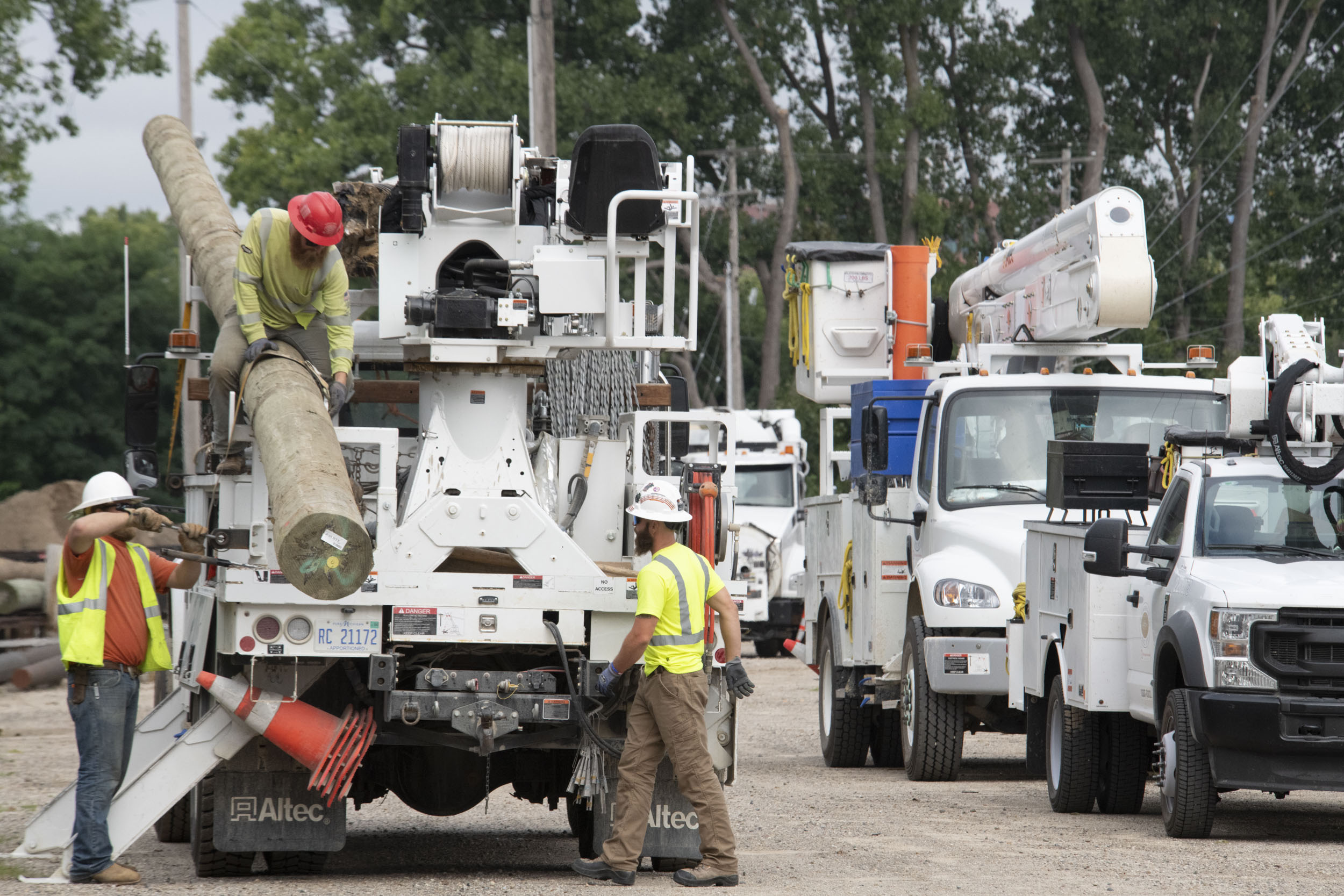 Thursday night's storm brought damaging winds that caused widespread outages across our service territory. What took out power to over 30,000 customers resulted in BWL's largest storm response in history, with nearly 100 line and tree crews responding.
But we understand that outages are frustrating, and you probably have questions about the process. That's why we've tried to answer some of our most frequently asked questions below.
My estimated time of restoration changed. Why?
The damage from 80mph winds was extensive, and caused poles to break, wires to fall and trees to come down in an unprecedented way. As our crews get into the field to assess, these numbers are updated to reflect their estimation of how long repairs may take.
I see trucks with people just sitting inside. Why aren't they working?
These trucks are line spotters, protecting downed wires that may be live. Their sole purpose is to keep the public away from the wires in order to keep everyone safe.
How can I report an outage or check the status of my outage?
You can check the status of your outage by visiting our Outage Center, downloading the BWL Mobile App, texting STAT or STATUS to 898295, or calling 877-295-5001.
What if I need my mast repaired?
Typically, it's clear when your mast needs repaired, but if not, a BWL employee looking to reconnect your services will let you know as we cannot restore your power until it is repaired. You are required to work with a licensed electrician to have the mast repaired. For more information on mast repair, click here.
If my neighbor's mast needs repaired, will that affect my restoration time?
Masts mark where BWL power lines connect to a home or business and are the customer's responsibility. Whether your neighbor fixes their mast right away or not, it does not affect your restoration time.
Why do my neighbors have power, but I still do not?
Even though you're in the same neighborhood, you may be serviced by different circuits. We get that seeing your neighbors get power while you're still out can be frustrating and encourage you to check the status of your outage for updates.
What do I do if I see a downed line?
Stay 25 feet away from a downed power line and report it to 877-295-5001.
Does BWL offer an outage credit if my power is out?
BWL offers an electric outage credit for customers who have been without power for over five days or 120 hours. Click here for more information.
Why are crews coming in from out of state?
Mutual aid crews may be called in to help a utility after a large-scale storm like we saw on Thursday. They are here to help restore our customers as safely and as quickly as possible.
If you're still without power, know that our crews are working around the clock and through the weekend to make restorations as quickly and safely as possible. We appreciate your patience as we work diligently to get everyone's lights back on.