Harvest Park Case Study
Posted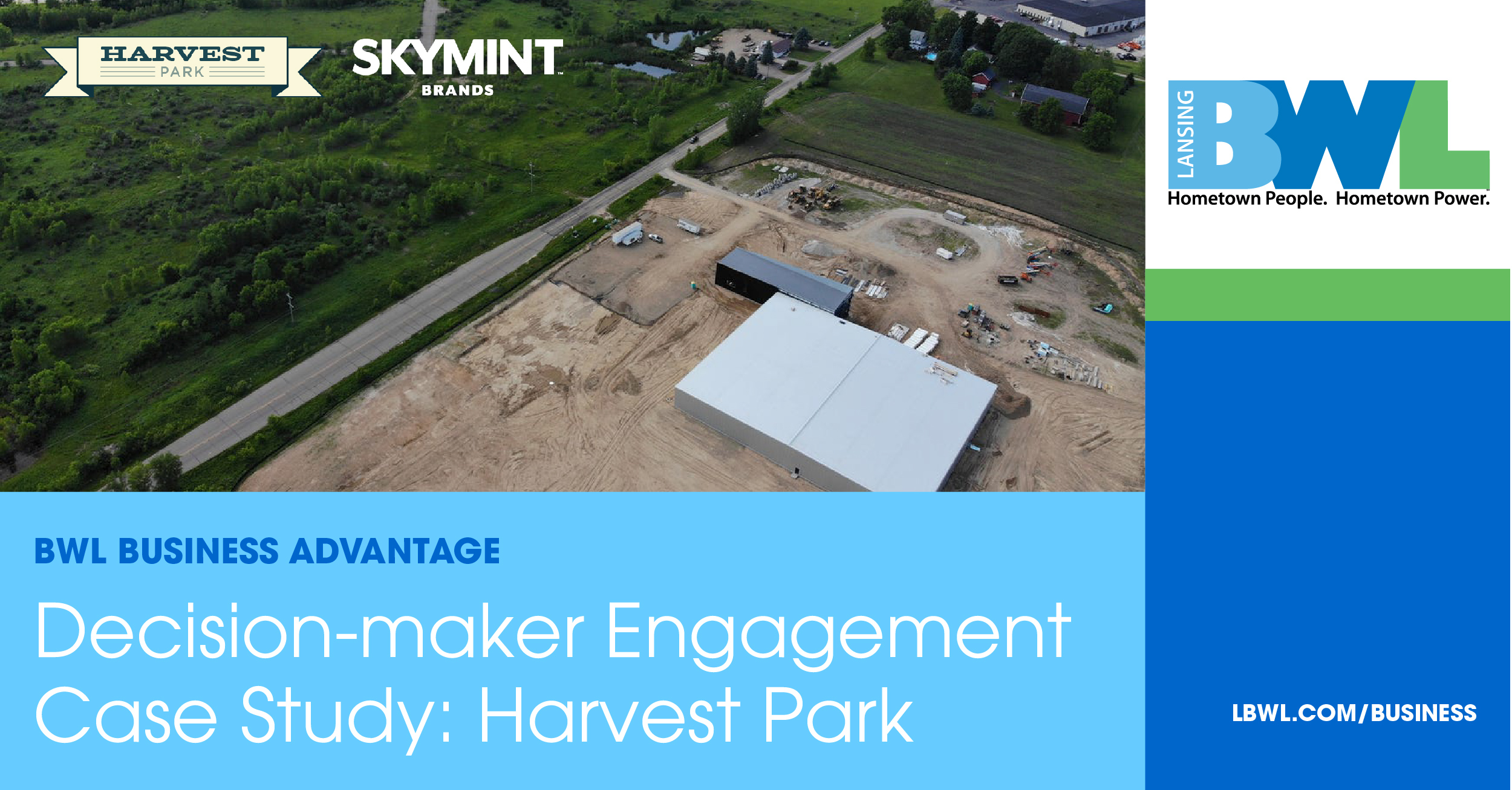 One of the first and largest of its kind in Michigan, Harvest Park is an advanced agricultural-centric industrial park for growing, processing, testing and secure transporting of medical and recreational marijuana located just west of Lansing in Windsor Township.
Situation
As a unique development project for an emerging industry, Harvest Park faced many challenges when it came to its utility service options. In initial planning conversations with other utility providers, Harvest Park leadership felt a lack of collaboration with slow response times and overly technical information— creating barriers for decision-makers and stakeholders involved with the project.
Solution
After learning about Harvest Park and recognizing the customer would face unique industry challenges, BWL leadership jumped into action. Executive leadership and key decision-makers assembled an internal team dedicated to creating a customized service plan. Within a matter of days, the team produced and delivered a comprehensive proposal to Harvest Park and began engaging in conversations about how the BWL's recommendations would help meet its business and energy needs.
Outcome
In forging a unique partnership with Harvest Park, the BWL provided a higher level of customer service focused on education and guidance to an emerging business's operation as it explored new growth opportunities in a brand-new industry. This partnership continues today with ongoing customized, hands-on support to optimize its utility usage and help grow the cannabis industrial park site. By being agile and responsive, diligent in understanding the customer's unique needs, and prioritizing the customer's education surrounding our recommendations, the BWL demonstrated its commitment to the project's success.