What's It Like to Be a Lineworker at BWL?
Posted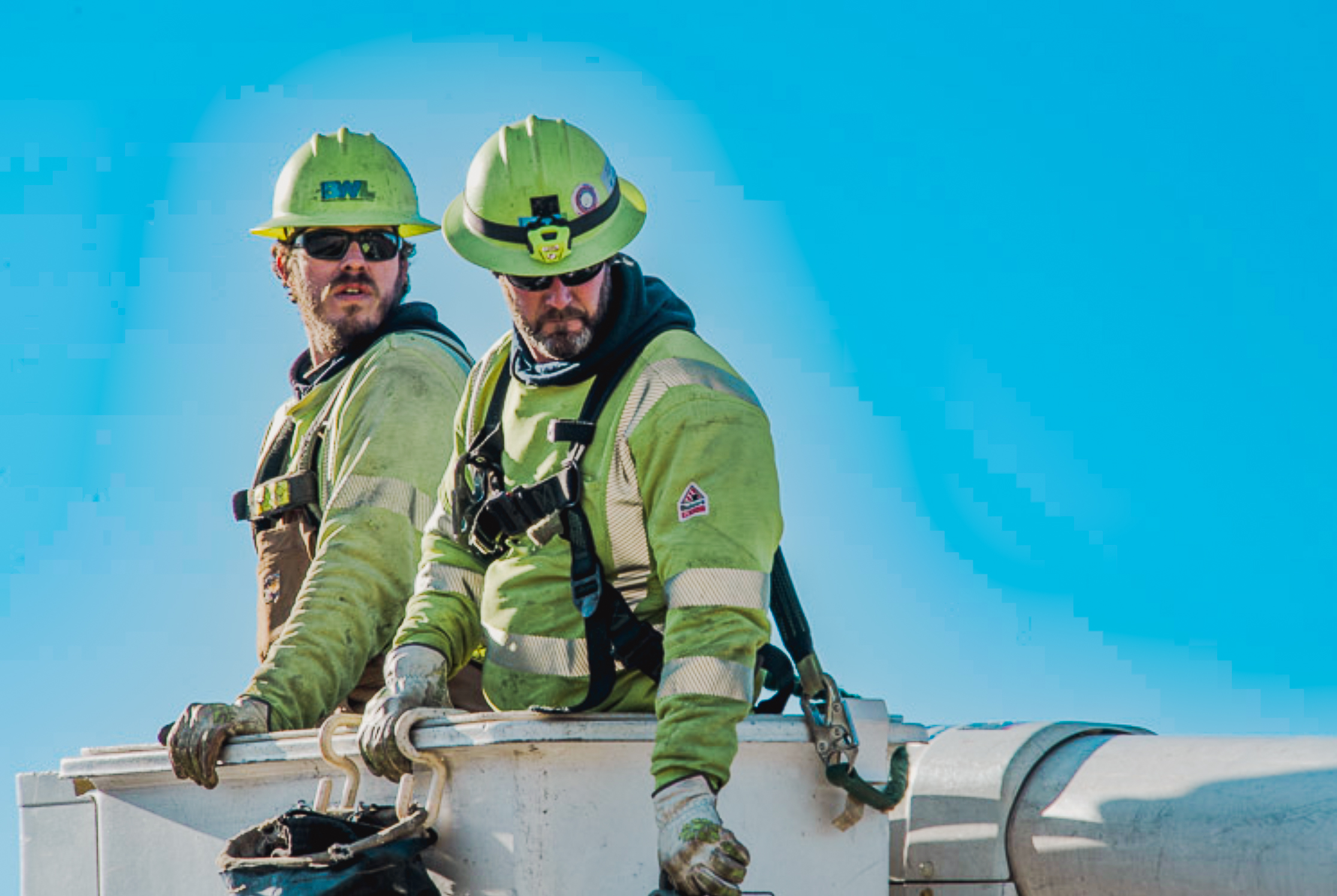 Imagine this: you get home from a long workday in the field. You've been repairing poles and replacing lines that are damaged or old all day. You're ready to sit down and relax with your family for the night. You finally get to sleep, but at 2am your phone goes off. You're being called into work because a car hit a pole and we have 500 customers out of power. Your job is to go into work and fix it as soon as possible. So, you head in and get to work for another ten hours. You're exhausted, but you love what you do. You sacrifice this time when you could be sleeping, or maybe even more time with your family in the morning or at night. You might have to do this all over again the next day. You're a lineworker.  
Lineworkers are a big part of the reason we're able to stick to our goals as a utility to provide safe, reliable and affordable services. These hardworking individuals help us do that for our customers. We're able to get customers' power back on quickly because of how dedicated they are.  
Now, they do have a set schedule of hours during a regular workday where they come in to work. They start their day with lots of safety tailgates to ensure they're clear to start working safely. They have set projects ahead of time to replace old or damaged poles, while also keeping up with maintenance related items across the City of Lansing. When they aren't in the field, they're cleaning and organizing their equipment so it's in good shape and ready for whatever is thrown their way. They have a crew on call every night, but when it's a bigger outage or there's a storm rolling in, it's all hands-on deck.  
Tom Bayle, Manager of the Line Department, and John Holliday, Supervisor of the Line Department, both were lineworkers for the BWL. Now, they both oversee them and still enjoy being a part of it in some way. 
"I really liked my time as a lineworker. It was a consistent job to support my family. The people and atmosphere at BWL have made it worth staying so long," says Tom.  
John chimed in saying, "this line of work isn't for everyone, yet it's rewarding and challenging at the same time. Every day is something new. BWL makes it a good place to work, especially in this field." 
Given they've both been here for well over 20 years each, you could say that their word stands true.  
To be a lineworker, you have to be dedicated and enjoy what you do. Thank you to all our lineworkers who contribute to our slogan of Hometown People, Hometown Power.  
We're recruiting journey lineworkers! If you know anyone interested, have them apply at lbwl.com/lineworker.