Heating & Cooling
Return to Programs
Heating and cooling costs account for roughly half of a typical home's energy bill. Take advantage of Hometown Energy Savers rebate program when you purchase qualified high-efficiency heating and cooling systems for your home.
NEW! The Hometown Energy Savers program is now offering rebates on ENERGY STAR certified whole home dehumidifiers. They can save you energy, increase indoor comfort, and prevent mildew and bacterial growth, increasing the quality of air you breathe. Whole home dehumidifiers can also relieve the demands on your air conditioner during hot, humid days. Drier air feels cooler so you can turn your thermostat up a few degrees. Save even more with a $500 rebate! ENERGY STAR whole home dehumidifiers purchased on or after January 1, 2022 are eligible.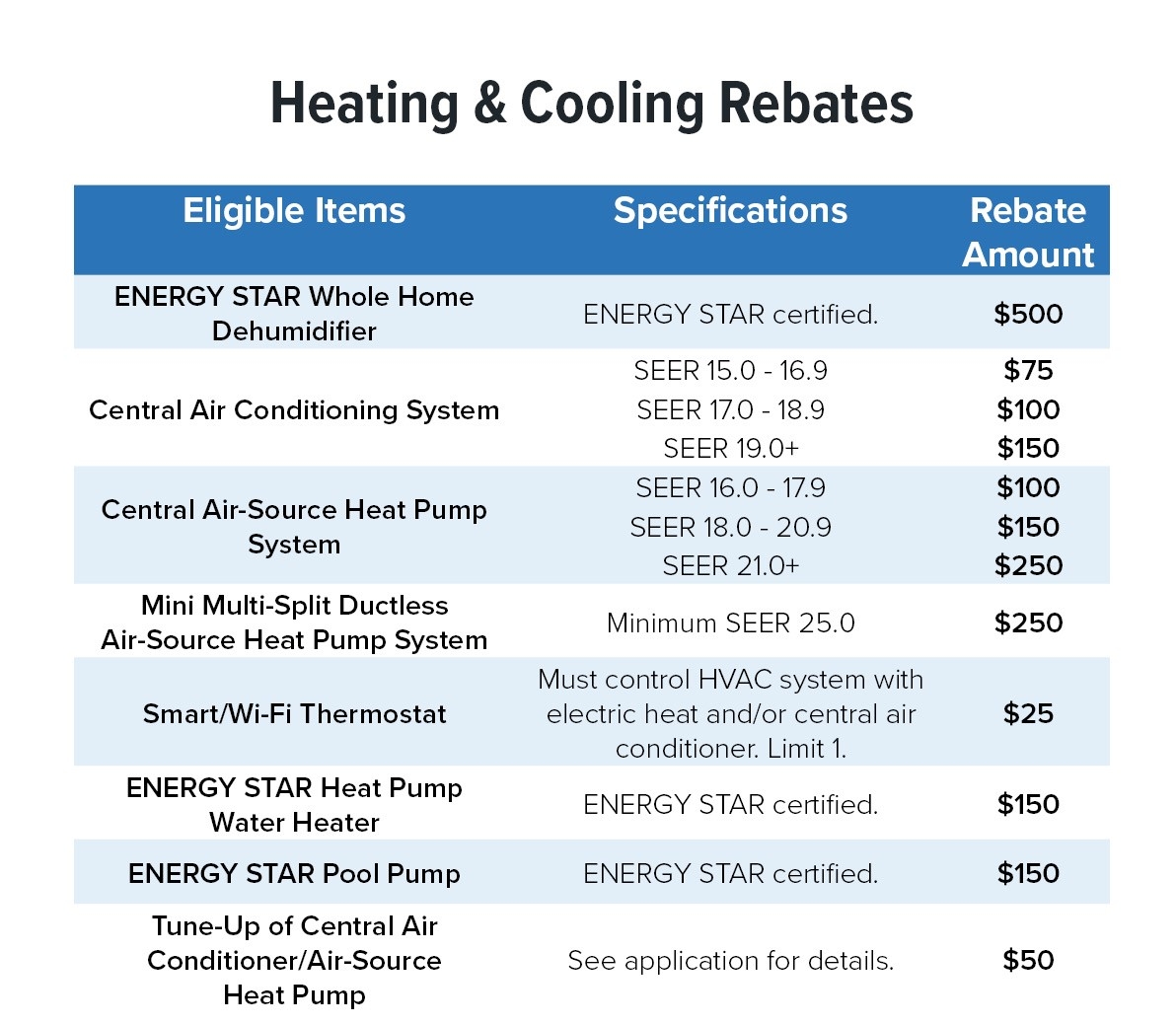 Find a Contractor
Need help finding a contractor to complete an energy-saving project? Hometown Energy Savers® Participating Contractors* are familiar with the program, have completed at least one project through the program, and have agreed to comply with the necessary guidelines.
Rebate Application
There are many ways you can apply for a heating and cooling rebate. Apply online or by completing an application and mailing it back.