Why energy use and location are key to business growth and success.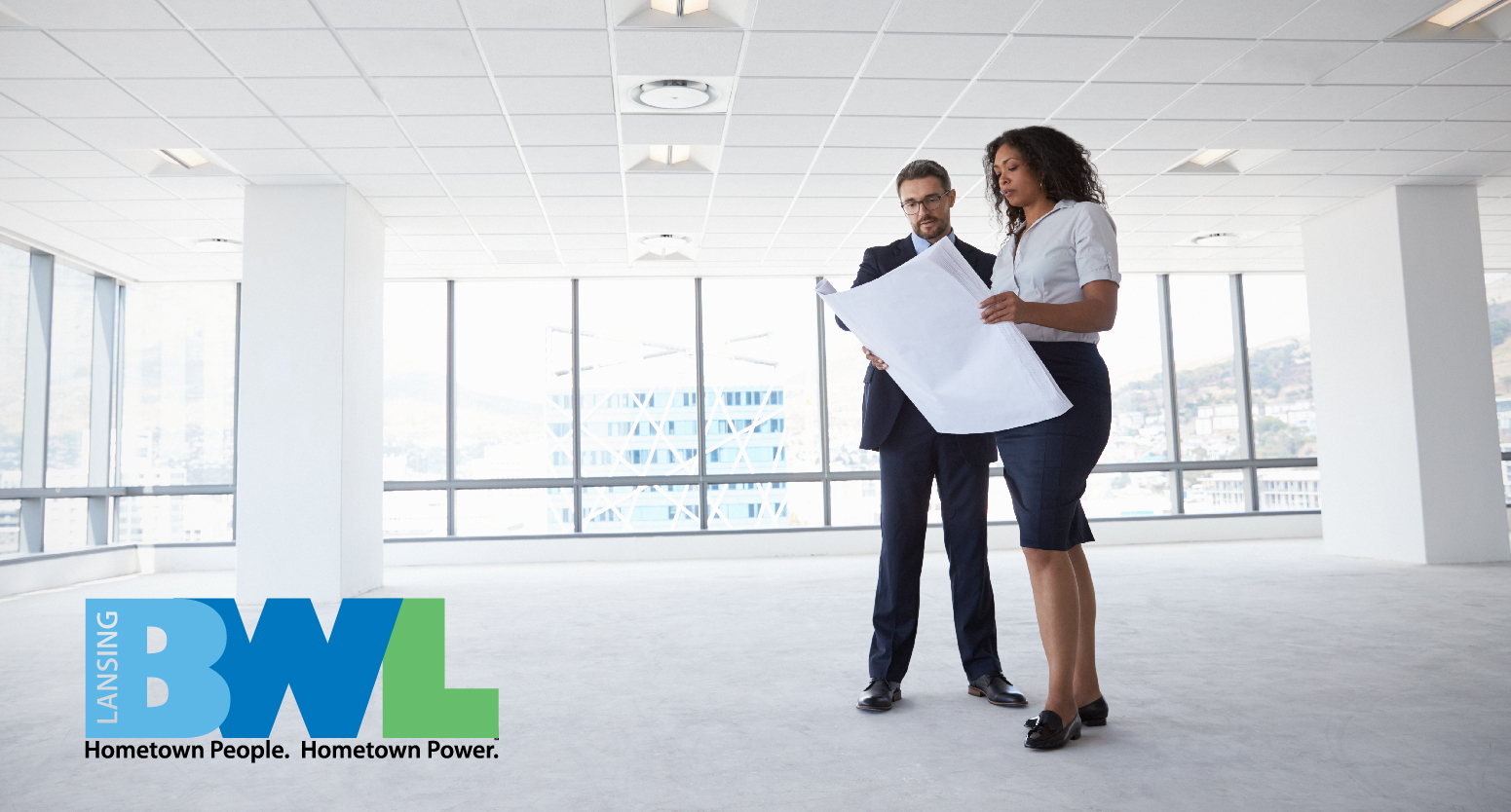 From the initial bright idea to the first sale, growth is a primary goal for any business venture. When the time comes to expand, it can present many exciting opportunities for business owners, but it can also come with its fair share of challenges that require careful thought and planning.
The adage "location matters" is true for many businesses, but it's not just about the size and scope of a piece of property or facility. It's also the energy and infrastructure surrounding the location that represents an often-overlooked opportunity to reduce risk, increase resilience and add value to your growing business.
Before you take the leap, the BWL Business Advantage Team developed a list of considerations to help put your business and its growth on the road to success.
Location and Facility
When searching for the right building, space or facility, it's a good idea to answer the following:
Does the space suit your needs?

Can you legally operate your business within the space or on the parcel you are exploring? If not, can it be rezoned to meet your needs?

Are there any environmental hazards or other issues associated with the location? Some sites may have contamination issues that would need to be addressed by the tenant, which come at a large cost and negatively impact production timelines.

What is the utility amount, types, quality and reliability? Does the site and its current configuration provide you with the utilities necessary for your business to be successful?
If you are a high-usage, always-on type of organization — such as a manufacturing plant, data storage facility or indoor agricultural operation — your needs may go beyond that of a common commercial business and require some additional study. That's why you should do your research and be knowledgeable about the utility provider's track record of reliability at the location.
For example, the BWL exceeds in reliability based on 2020 System Average Interruption Duration Index measurements reported by the AP/U.S. Energy Information Administration.
Energy and Utility Service
In some locations, who is eligible to provide each utility service may vary. As such, it's important to ensure the services you need are available at the location you've selected for a more seamless experience when developing your expansion plans.
Reviewing Infrastructure and Understanding Cost
Many times, a site may seem perfect from a location perspective, but the parcel being used or the building being retrofitted for use may not be configured to meet your needs and requires enhancements or infrastructure improvements. For example, a new transformer or line/pipe extensions may come as an added and unexpected cost — which, if overlooked, could hit your relocation or expansion budget.
It's important to connect with utility providers to narrow down who can best serve your location, or to request an analysis of the site being considered to further review any associated costs. Depending on the provider and the scale of your project, utilities may be able to offer additional incentives or attraction rates to aid in minimizing costs associated with the ability to serve.
Surrounding Community
From an organizational growth perspective, you may also want to review information about the economic standing and levels of education throughout the region to better understand the market you serve and ensure it supports workforce development and regional business partnership goals. If your business is looking for a growing, diverse community where people and businesses thrive, check out the Greater Lansing region and the BWL Advantage.
Utility Rates and Program Qualifications
Do you have a concrete understanding as to what your energy and utility support needs are? If so, you may benefit from reviewing various rates and programs you may apply for to either reduce costs, meet sustainability goals or otherwise.
The BWL offers a wide-ranging selection of rates based on your business and its utility needs. Learn more about rates for each of our four utility services here.
If you need support with complex energy use and mixed service needs or assistance with site selection, our team is here to assist with planning for the integration of energy-efficiency features and evaluation support. Check out our frequently asked questions about BWL business services. You can also fill out our contact form, and a member of our team will be in touch shortly.